Publication Date: March 31, 2016
---
Publishing URL: Oncology Nurse Advisor
---
Author: Bette Weinstein Kaplan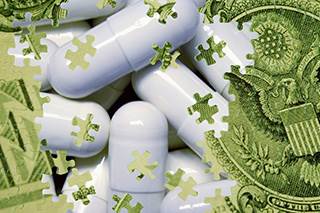 The Samfund: Helping Young Adult Patients Navigate the Financial Impact of Cancer Care
The high cost of cancer is usually not the first topic of conversation that comes up when someone receives a cancer diagnosis; however, research has increasingly focused on the subject. A recent article refers to the financial toxicity of cancer care, suggesting the untenable situation might be due, in part, to such factors as overall poorer well being, impaired health-related quality of life, and subpar quality of care.1
A LINK TO BANKRUPTCY
A landmark 2013 study from the Fred Hutchinson Cancer Research Center, in Seattle, Washington, found that on average, cancer patients filed for bankruptcy approximately 2.5 times more often than people without cancer.2 Taking their initial research further, the same group found that bankruptcy takes a terrible toll: Patients with cancer who file for bankruptcy are almost 80% more likely to die than those who do not file for bankruptcy, and even patients on the verge of bankruptcy are at risk.
However, mortality rates associated with bankruptcy were higher for some cancers than others. For example, among patients with colorectal cancer, those who went into bankruptcy were 2.5 times more apt to die than those who did not; whereas the association was slightly lower for patients with prostate cancer, who were twice as likely to die as their counterparts who did not go into bankruptcy.3
THE VULNERABILITY OF YOUTH
Young adults with cancer are particularly vulnerable; they file for bankruptcy 2 to 5 times more frequently than older patients with cancer. Notably, bankruptcy filings increase as the time following diagnosis increases.2
The Samfund takes this situation very seriously. Founded by young adult cancer survivors, the Samfund is a national 501 (c)(3) not-for-profit organization based in Boston, Massachusetts. It provides support for young adult cancer survivors as they recover from the financial impact of their cancer treatment.
The organization does this through free online support and education along with direct financial assistance. The Samfund helps young cancer survivors do what may have seemed impossible: Proceed towards their personal, professional, and academic goals.4
Data collected by the Samfund from 2007 to 2013 illustrates the situations young cancer survivors find themselves in when they receive their diagnoses and begin treatment.5 Instead of starting out on their own, as their same-age peers are doing, these young adults are struck down by a deadly disease and may face the negative economic consequences of their disease almost immediately.5
Young adults with new cancer diagnoses may be just starting out in the work force. Perhaps they recently graduated, or they may even still be in school. Often, they are paying back student loans, as well as seeing future student loans looming—if their health enables them to continue their education. They may be thinking of getting married, or they have already started a family before becoming ill.
When contacting the Samfund, young adult patients usually report that the costs of their cancer treatment was never discussed, or even brought up. The result is that patients simply ignore the financial component of treating their cancer, or acknowledge it and add it on to the terrible stress they are already coping with, through treatment and into survivorship.5
According to the Samfund, in 2011 alone, cancer diagnoses affected 70,000 people ages 15 years to 39 years.5 Cancer is the most frequent cause of mortality in this population. Unfortunately, the survival rate among the young adults has not improved significantly over the past 20 years, even though survival rates for other age groups are increasing. This might be because research interest is lower regarding the young adult population, or because young adults do not often enroll in clinical trials.5
Young adult cancer patients are the least likely among all age groups to be insured, adding to their financial burden, and they are also the least likely to be employed. Among young adults ages 20 to 24 years the unemployment rate is 12.4%; among those 25 to 34 years, it is 7.4%. Compared with their siblings or peers who do not have a history of cancer, young adult cancer patients are less apt to be working. Continuing with school or work is difficult, and more than one-third said their disease had a negative impact on their long-term plans regarding education or career. As a result, these young adults experience financial problems that could result in poor access to the very thing they need the most: Health care.5
SUPPORT WHEN YOU NEED IT
Very much like the cavalry in an old Western movie, this is where the Samfund comes in. In the past 11 years, the Samfund has awarded $1.35 million in grants. Among the many other resources it offers are a free webinar series, "Moving Forward With Your Financial Health,"which offers young adults the skills and guidance they need to move forward with their lives.
Both survivors and caregivers can access support in such areas as family building, financial issues, legal matters, undergraduate tuition assistance, and more. The Samfund offers a financial toolkit, and an archived series of webinars. The organization's overhead costs are so low they can ensure that almost 95% of all funds raised go to programs for young adult survivors.4
Do you know someone in need who meets The Samfund eligibility requirements? Criteria for young adult cancer survivors include:
Age 21 years to 39 years at the time of application and
A resident of the United States.
Plus one of the following:
Has completed planned treatment with no evidence of disease,
Has stable disease at 1 year following the completion of planned therapy, or
On long-term hormonal therapy (such as tamoxifen) or on long-term targeted therapy (such as imatinib [Gleevec] or trastuzumab [Herceptin]).
In addition, candidates:
Can demonstrate they have financial need as a direct result of their cancer experience,
Have needs that are immediate, and
Lack resources/other sources of support.4
Nurses, navigators, and patients can find more information about The Samfund, including contact information, on its web site, www.thesamfund.org.
REFERENCES
1. Zafar SY. Financial toxicity of cancer care: it's time to intervene [published online ahead of print December 11, 2015]. J Natl Cancer Inst. 2015;108(5). doi:10.1093/jnci/djv370.
2. Ramsey S, Blough D, Kirchhoff A, et al. Washington State cancer patients found to be at  greater risk for bankruptcy than people without a cancer diagnosis. Health Aff (Millwood).2013;32(6):1143-1152. doi:10.1377/hlthaff.2012.1263.
3. Ramsey SD, Bansal A, Fedorenko CR, et al. Financial insolvency as a risk factor for early mortality among patients with cancer [published online ahead of print January 25, 2016]. J Clin Oncol. doi:10.1200/JCO.2015.64.6620.
4. the samfund. http://www.thesamfund.org. Accessed March 30, 2016.
5. Landwehr MS, Watson SE, Macpherson CF, Novak KA, Johnson RH. The cost of cancer: a retrospective analysis of the financial impact of cancer on young adults. Cancer Med. doi:10.1002/cam4.657.